CUSTOMISABLE
MEAL PREP FOR THE
FITNESS FOCUSED
Let us sort your meal prep while you focus on your training. Start achieving those fitness goals now!
Remember 80% nutrition, 20% workout!
15% OFF
MEAL PREP
Submitting details. Please wait...
FITNESS FOCUSSED
MEAL PREP & SUPPLEMENTS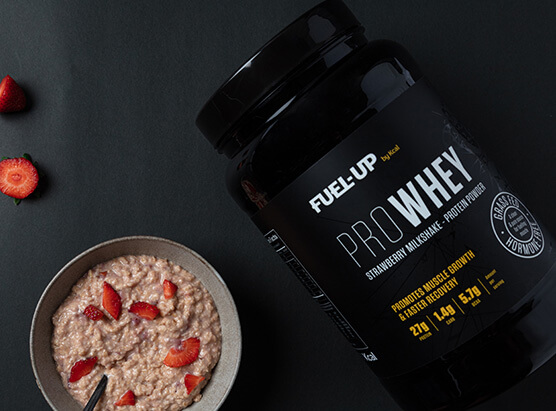 Aiming to build mass? We've got you.
Aiming to get lean? We've got you.
Aiming to shred? We've got you.
Diet makes up around 80% of your lifestyle so you need to give yourself a healthy foundation to work from packed with whole foods and controlled your calories. Twin that with clean, scientifically backed supplements and you're barrelling towards goals like there's not tomorrow.
No matter your training schedule, your fitness or body goals or your starting point, Fuel-Up delivers.
FREQUENTLY ASKED QUESTIONS
Where does Fuel-Up by Kcal deliver?

We currently deliver in Abu Dhabi, Dubai, Sharjah and Al Ain. More cities to be added soon.

What is the shelf life of each meal?

Meals can be stored in your refrigerator for up to 72hours upon delivery.

Can I freeze the Fuel-Up Meals once received?

We do not recommend to freeze meals, when you receive your meals you can store/freeze it for 3 months.

A team of trained professional Fuel Up by Kcal chefs make all meals, with the assistance of kitchen personnel who have all have been trained in food safety and are certified by the DHA.

What is the turnaround time of my order?

Orders usually take 2-3 business days to process and deliver.

Where is the commercial kitchen?

Our state-of-the-art FUEL-UP by Kcal kitchen is located in DIP.

Do you use preservatives?

No, we do not use any preservatives in our meals. All of our food is cooked fresh to order. We do not freeze any food whatsoever for use on a later date; we don't believe in leftovers. We receive shipments of fresh ingredients on a daily basis to ensure you get the freshest meals possible.

Is the nutritional information accurate?

The nutritional information is according to set values calculated using standardized nutritional software.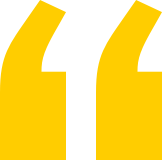 Fuel-Up has changed my life, I never have to worry about
eating out or bad, since I always have Fuel-Up on hand.
I recommend Fuel-Up to all my professional athletes
and that's a compliment in itself!

Tam Khan

TK MMA Fitness Owner, @tam_khan

Since I started Fuel-Up my performance in the gym has definitely
improved, as my diet is more consistent. I can customize
my calories and macronutrients, exactly to suit my goals,
allowing me to focus on those gains and spend less time prepping food!

Karina Frelich

Personal Trainer, @karina_frelich_dxb

Fuel-Up gets me in the perfect shape for battle and gives
me the fuel to go beast mode in the gym and in the cage!

Mohammad Yahya

Professional MMA Fighter with Bellator, @yahyamma

Cooking used to be so time consuming, but since Fuel-Up
I save myself so much time and it makes my life so easy.
I'm now able to wake up a little later too! I am never
tempted to go off track and am reaching my goals so much quicker.

Sophie Hollingdale

Personal Trainer, @sophiehollfit

Fuel-Up delivers the right amount of nutrients and calories,
to train two, sometimes three times per day and
make sure I'm fight ready – all the time!

Milano Nahar

Professional Fighter, @milanonahar

Fuel-Up keeps it simple – tastes great, saves me time
and I can customize my food plan for my goals!

Alex Douhanynets

Personal Trainer, @alex_pro_fit

I don't have much time between coaching athletes and
training myself – Fuel-Up provides simple, delicious food
that gives me the energy to keep going all day long.

Benjey Zimmerman

MMA Coach, @strikingbenjeymma

With Fuel-Up I spend less time in the kitchen and
more time on training and chasing my dreams.
Great quality food and amazing taste too!

Lauren Stallwood

Cross Fit Coach, @lozstallwood2

Fuel-Up gives me the fuel I need to perform at my best, so I can focus
on my training and worry less about cooking! It's the peace of mind
to know my body is fueled by the BEST!

Justen Pelser

Personal Trainer, WBFF Pro Fitness Model, @justenp12_wbffpro

I am super satisfied with all my meals from Fuel-Up. Being a personal trainer, I'm
limited on time! Using Fuel-Up allows me to fit-in all my necessary meals with my daily
schedule of clients and at the same time provides me the right nutrition
I need to compete on highest level of fitness internationally.

Marian Babinsky

Personal Trainer and Physique Competitor, @marianbabinsky

Fuel-Up has been HANDS DOWN my go to option when it comes to meal prep!
Fuel-Up provides fully customizable options, consistent quality and
delivery always on time.

Mo Ismail

Physique Competitor, @momuscles