We do meal prep for serious athletes. How serious you ask? So serious that we created a tailor made fuel plan for the Strongest Man in the World Hafthor Julius Björnsson. During his recent visit to Dubai our Nutritional Director, Lauren Jacobsen, created a bespoke meal plan that provided him with everything he needed for his intense training schedule.
With titles like Arnold Strongman champion, World's Ultimate Strongman, World's Strongest Man, and Europe's Strongest Man under his belt as well as playing Ser Gregor "The Mountain" Clegane in Game of Thrones, eats over 21kg of food a week.
The 2.06-meter-tall Icelander weighs 180 kilograms arrived in Dubai for the launch of the World's Ultimate Strongman incubator program – a new project which is taking strength athletes with potential and helping them on the way to competing on a world level.
So, what did we feed The Mountain every day?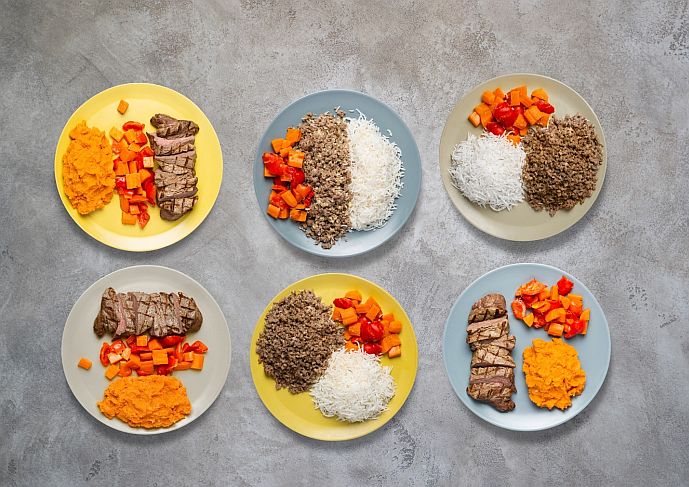 Hafthor eats six meals every day making his intake over 5,000 calories made up of:
3 meals of:
200g tenderloin steak
200g of mashed sweet potato
100g of a carrot and pepper mix
3 meals of:
200g of minced ribeye
200g of white rice
100g of carrot and pepper mix
That's 3kg of food (and that doesn't even include his breakfast, the litre of bone broth, and all the other bits and pieces that go into his daily diet). Every meal we made him was specially prepared with organic butter, oil and seasonings and delivered fresh to his hotel every day.
So why does he eat so much?!
It's all proportionate.
Take into account his size and his activity level – he is, after all, a professional.
Everyone has a minimum calorie intake, then you add the amount of food or calories needed to support workouts and general activity, then there's the amount of food or calories they need to maintain their muscle mass and to perform those super heavy lifts and help with their post-workout recovery.
Should you try eating 5,000 calories a day?
Probably not. After all, you're probably not as active and you certainly don't carry as much muscle as Hafthor, so you don't really have a need for 5,000 calories a day!
Exceeding your calorie intake will eventually result in unnecessary weight gain. If you're aiming to get this big and powerful, you will need to eat in excess and as you get stronger you will have to fuel the increased muscle mass so your calorie needs will change.
If you do try to eat this amount of food every day, but are a fairly average size, then expect a lot of exhaustion, feeling heavy, unsettled sleeping patterns, headaches, nausea and a general feeling of being fit to burst.
Not our idea of fun…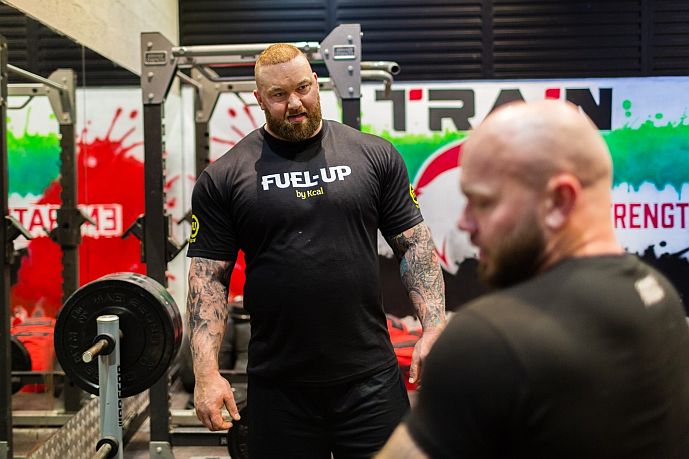 How important are Hafthor's macros?
Just like with everyone, protein is essential for sustaining Hafthor's muscle mass, but it is also paramount for his post training recovery.
Protein is the main building block of muscle, it's impossible to make a full recovery without it, let alone build more muscle. Carbs serve mainly as energy drivers for the muscles, filling up with carbs before hitting the gym ensures he has a full tank during a workout.
Then a post-workout serving of carbs can help drive protein into the muscles, where they're needed to help facilitate the recovery process.
Vegetables provide a natural source of vitamins, minerals and fibre. Vitamins help release the energy from the food we eat, while fibre helps with the digestion process.