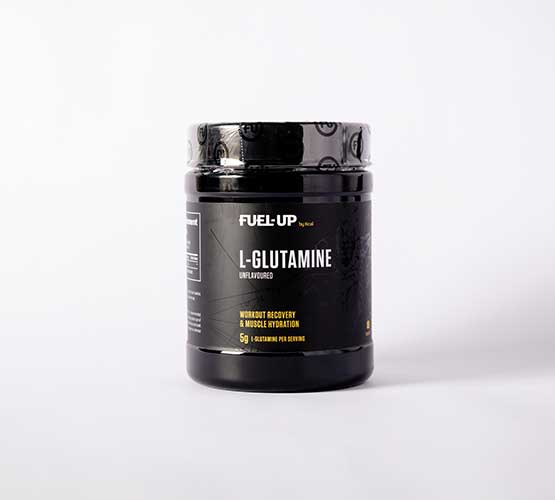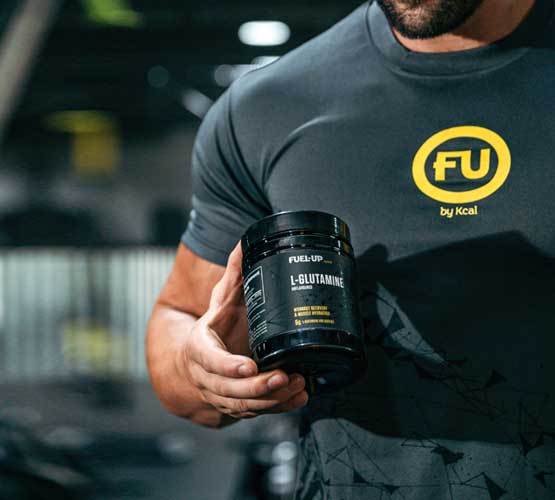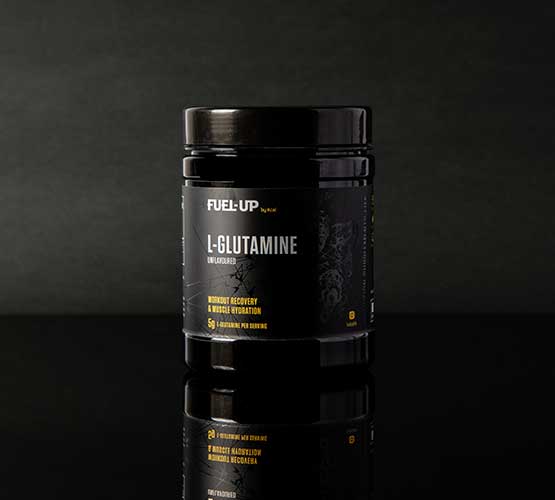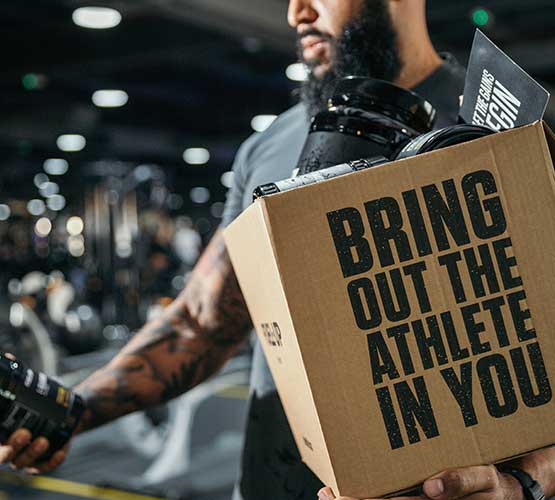 L-GLUTAMINE
UNFLAVOURED –  GLUTAMINE POWER
---
MUSCLE CELL VOLUME | REDUCE MUSCLE SORENESS | RECOVERY
5g L-Glutamine, Workout Recovery & Muscle Hydration
---
---
---
L-Glutamine is a semi-essential amino acid found in muscle tissue which helps your muscle recovery process, reduces your muscle breakdown and your post-workout muscle soreness.

During exercise the body uses more Glutamine than is being created and while your body can produce its own glutamine it is not enough to meet your needs during an intense workout so you have to supplement it in order to help maintain glutamine levels in muscle tissue.

Glutamine can also maintain muscle cell hydration, keeping muscles full of the nutrients needed to support recovery and re-building.

Why Use Fuel Up Glutamine?

Research shows Glutamine's presence helps maintain a positive muscle-building environment in the muscles, maintaining protein synthesis or muscle bulding, which helps maintain lean muscle and decrease time to recovery. When glutamine levels are high, the rate of protein synthesis and the rate at which lean muscle mass is gained increases. Glutamine also increases cell volumization, by increasing cellular hydration. This process pulls essential muscle building nutrients into muscle cells, helping maintain the balance of nitrogen and aminos in the muscle. Glutamine helps ensure protein synthesis is maintained leading to increased lean muscle and decreased recovery time between workouts.

Benefits of Using Glutamine:

Increases Muscle Cell Volume – glutamine helps draw more water volume and nutrients into the muscles, which in turn helps drive anabolic synthesis and muscle growth.

Workout Recovery – glutamine helps keep amino levels at optimal levels in the muscles, with more aminos available muscle recovery can happen faster.

Reduces Muscle Soreness – glutamine supplementation results in faster recovery and reduced muscle soreness following exercise.

Best taken post workout & before going to sleep.

Add half a scoop (5g) to 100ml of water, shake and consume. For best results, use twice per day on training and non-training days.

Supplement Facts
Serving size: Half a scoop (5g) – Servings Per Container: 60
Amount Per Serving
% Daily Value
L-Glutamine
5g
**
**Daily Value(DV) not established.

Allergens:

Manufactured in a facility that handles dairy, eggs, gluten, nuts and soy.

Disclaimer:

Do not exceed the recommended dosage. Store in a cool, dry place and out of reach of children. Discontinue and seek medical advice if you have an adverse reaction.